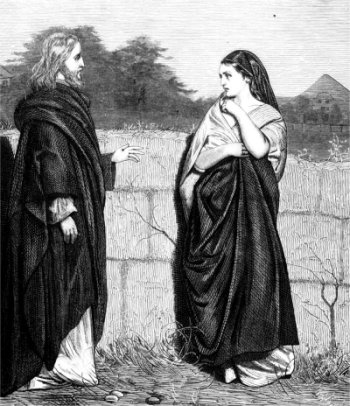 John 11:25 Yahshua said unto her, I am the resurrection, and the life:
he that believeth in me, though he were dead, yet shall he live:
John 11:26 And whosoever liveth and believeth in me shall never die.
Believest thou this?
Hello and welcome.
I had found, by the grace of Yahweh through His Son Yahshua, the following information
and felt a strong urge to type it first in word and then in html format so I could share it with others such as you.

Please have your 1611 Authorized King James Bible with you and open for the references to the passages while doing these studies. Praise Yahweh.

Also added to this site are the Preface and Links buttons.
Preface --- The Original 1611 Authorized King James Bible's Epistle and Dedicatorie.
Links --- multiple websites of interest for further research and information.

This is freely given to all.
To help you read and understand the Word, which is Yahshua.
May Yahweh open your minds and hearts to understanding these truths.
I pray this helps strengthen your faith in Yahshua and your journey with Him.

May Yahweh, through our Savior Yahshua, be with you all. Randall.

Revelation 19:9 - And he saith unto me, Write, Blessed are they which are called unto
the marriage supper of the Lamb. And he saith unto me, These are the true sayings of Yahweh.
Revelation 19:10 - And I fell at his feet to worship him. And he said unto me,
See thou do it not: I am thy fellowservant, and of thy brethren that have
the testimony of Yahshua: worship Yahweh: for the testimony of Yahshua is the spirit of prophecy.
An aid in man's search for truth. A ready answer to Bible questions. Logical explanations briefly outlined. Special emphasis on the prophecies of Daniel and the Revelation. An outline of 85 vital Scripture topics providing Bible answers to more than 600 questions most frequently asked by serious Bible students.
Bible Helps originally written by,
Harold E. Metcalf.
Evangelist, Pastor, Author.
Editor of a Quarterly Magazine for Ministers.

Edited by,
Frank B. Holbrook, B.D., M.Th., Professor of Religion at Southern Missionary College and E. E. Rogers, Ph.D., Professor of Biblical Languages at Oakwood College.